The Orange Little Miracle
While searching for gadgets for the kitchen I ran across this little gem. Trust me it really is a must have for anyone that has trouble opening a bottle, a bottle of anything. I suffer from arthritis and have a hard time opening a bottle of water specifically, however it also opens my Dr. Pepper can. I got it just to try it and was amazed at how easy it is to use and bottom line it works.
It falls in the category of gadgets I guess but once you use it, this little guy becomes a necessity. When we get old, yeap I fall in that category at 82, and I have struggled for years to open a simple bottle of water. If you have arthritis, weakness in your hands, small hands, trouble controlling the movements of your hand, anything to do with your hands that makes it hard to open a bottle, this can be your miracle too.
This little guy doesn't look like much, but it does the job, and it does it every time. There is a larger model that opens jars that I have not tried, but I am assuming it works just as well; again I have not tried it. You can find this little guy at Temu.com, or click here. You will also find a myriad of cheap, no inexpensive or reasonably priced items. See I can be classy if I have to be. The thing is I have tried a number of these low-cost items and they all, so far, have been better quality than I expected and most of all they work! A word to the wise-as you browse through this site it is easy to click the add to cart button especially if the item is under a dollar. However those add to cart items can add up quickly and before you know it you've bought the farm.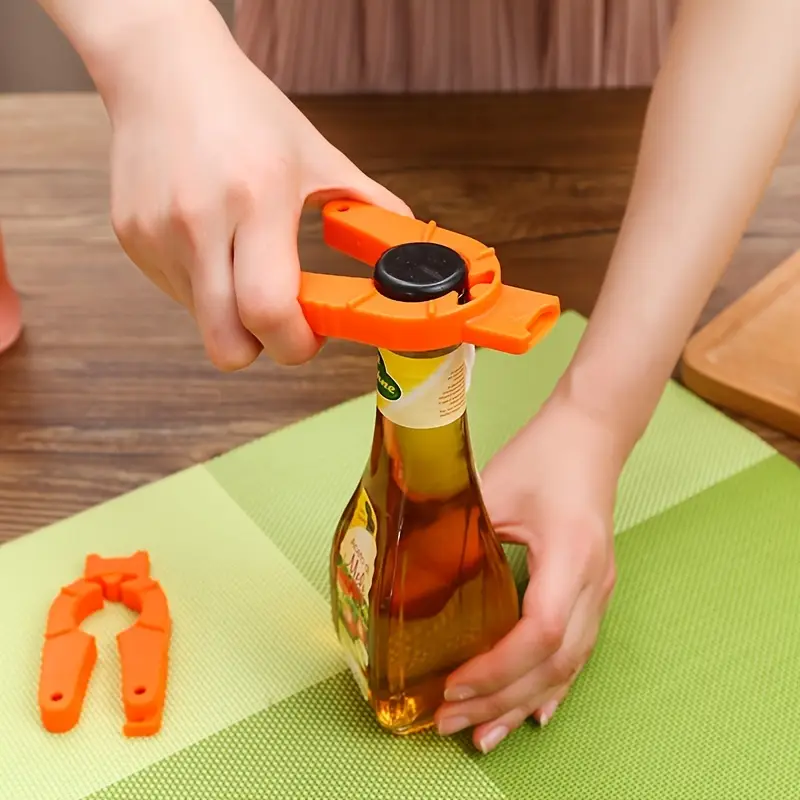 A simple piece of plastic that makes your life to much easier.